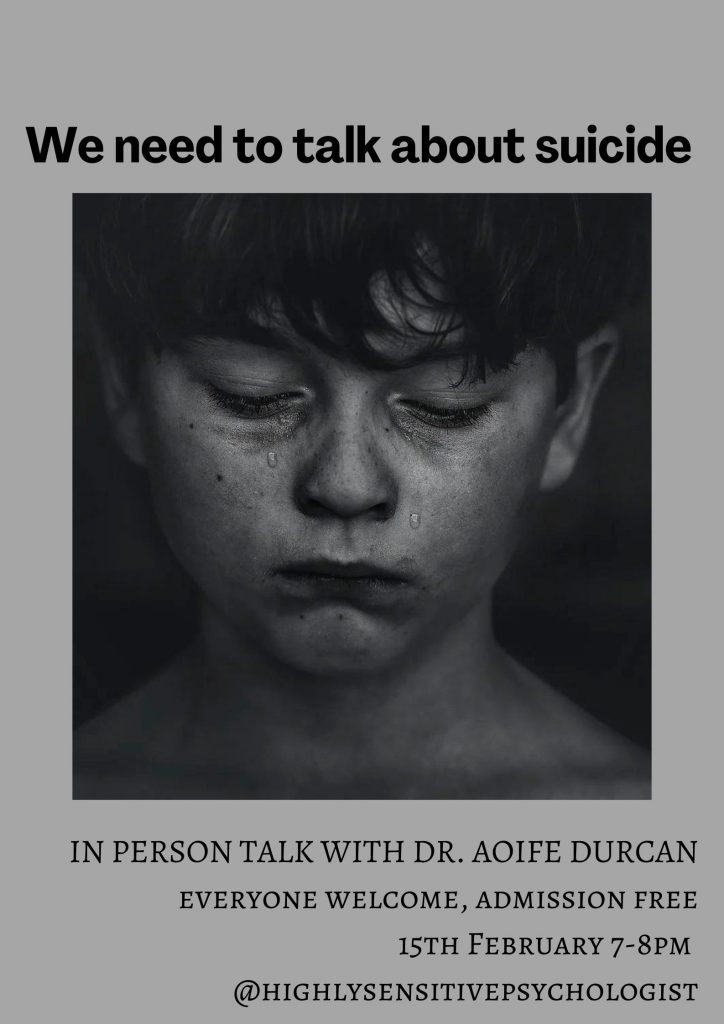 Heartbreakingly I am hearing about more and more young people and adults who are dying by suicide. This is a topic a lot of us are afraid to talk about. We often worry talking about it might increase the chances other people will complete suicide however research shows us the opposite is true. 
This is no one's fault but unfortunately, there is still a huge stigma around mental health and especially about suicide. I am extremely passionate about helping people understand how we can help those who are struggling feel less alone. While there is no intervention that is 100% effective, research shows us that the less ashamed and afraid people are to talk about feeling suicidal the more we can help prevent this devastating outcome from happening. 
I am a chartered counseling psychologist and I specialize in helping older children, teenagers, and adults who are experiencing psychological pain. 
This talk will help you gain an understanding of suicide, the warning signs (or what feels like the lack thereof sometimes), how to ask hard questions, how to understand your own emotions and where to seek support, the emotions you might be experiencing if you have lost a loved one to suicide and how we can create less stigma around this heartbreaking topic. 
We often think there is a big difference between those who complete suicide and those who are mentally well. Unfortunately, mental health is not so black and white. Grief and psychological pain are extremely difficult to deal with and often it's just not something we can overcome alone. There is no wrong way to feel about this topic and I hope this talk will create less shame for those of you who can't make sense of your pain. 
I hope to see you there ❤ please register through the link below, 100 places are available. 
Venue: Suttonians RFC, Sutton, Dublin 13
Admission: Free 
Date: Wednesday 15th February 
Time: 7-8 pm